Racing, San Francisco, & Family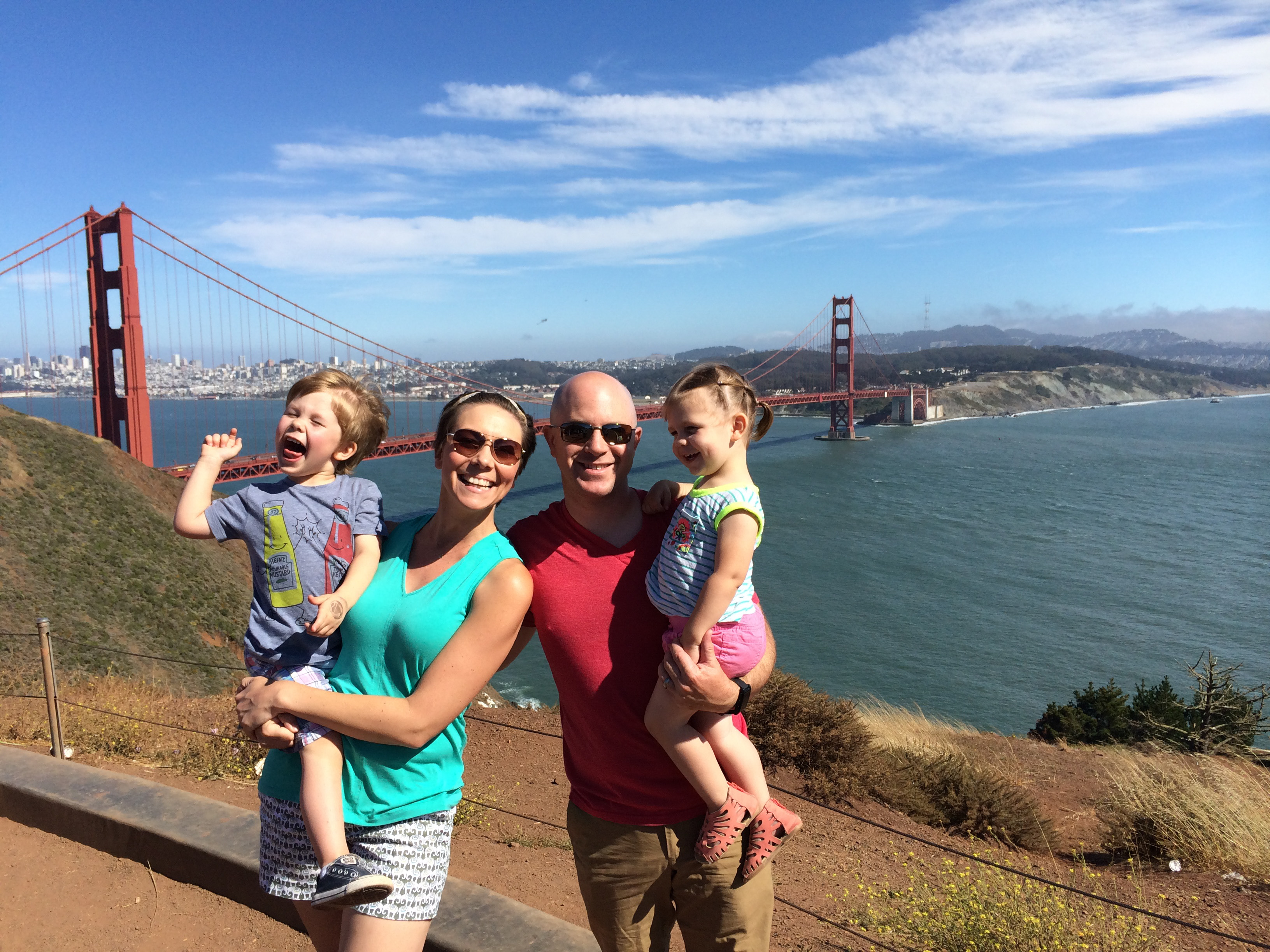 What a week! Racing, Bay Area trip, family visiting, and fun with the kids.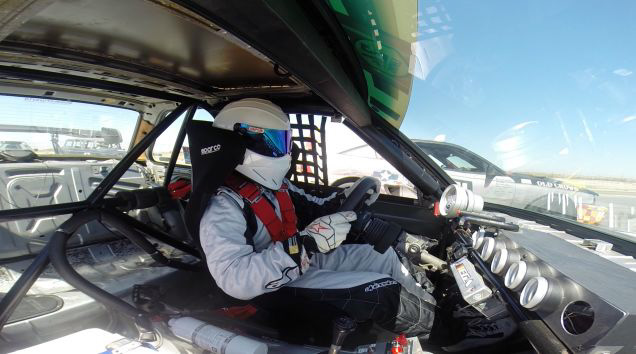 For me it started out Thursday night. I was racing in my first 24hrs of Lemons event with the guys at Escondido German Auto and the car wasn't done yet. We had a few minor things to do, but didn't end up getting the car on the trailer until around 10:00pm. I then woke up at 2:30am to meet the guys and get on the road by 3:00am to miss LA traffic and get up to Buttonwillow at a reasonable hour for tech inspection and testing. After a long weekend of racing (the car survived the whole event mostly intact) Emily came by with the kids (and dogs) and we headed up to my parents' house.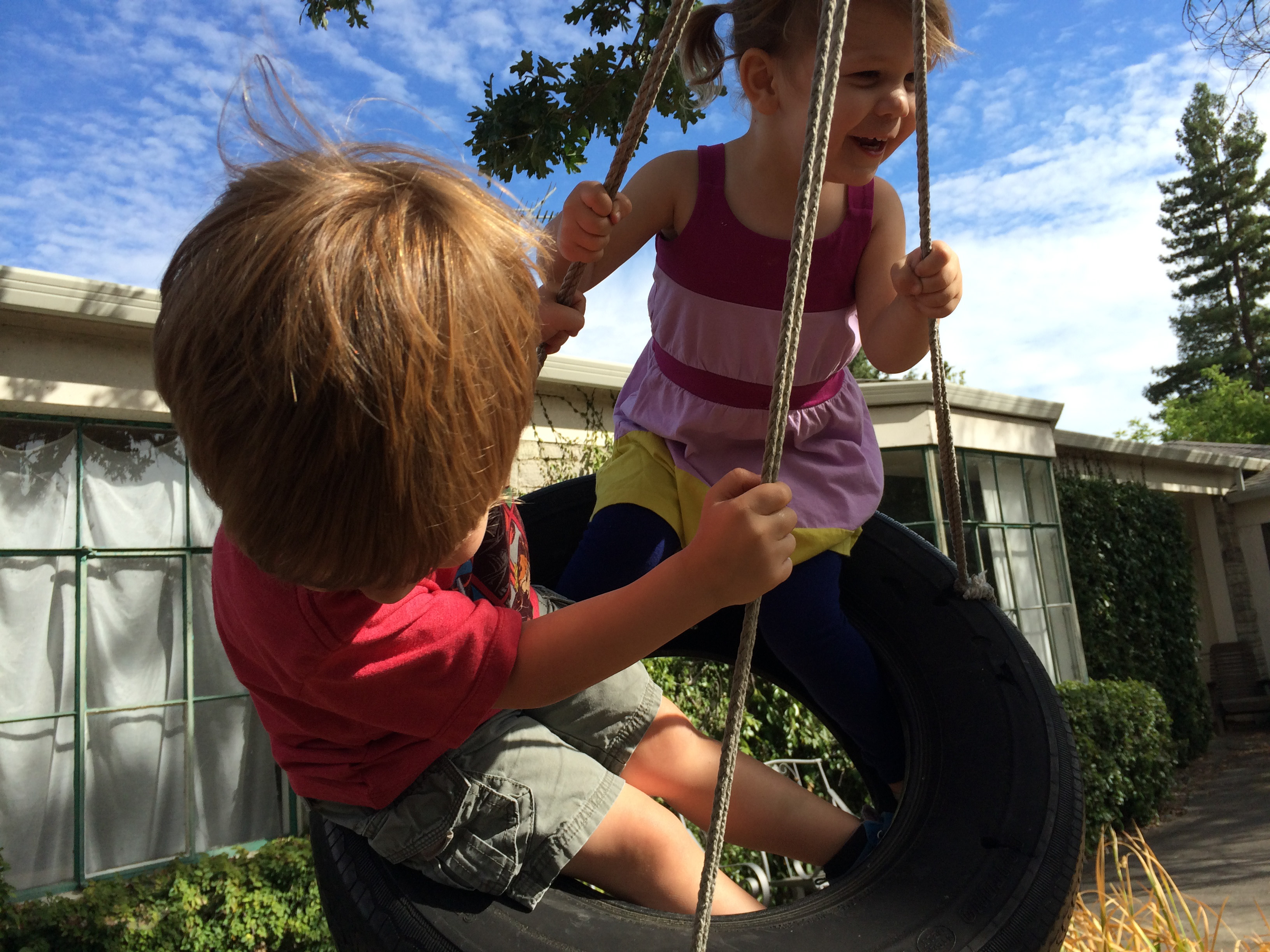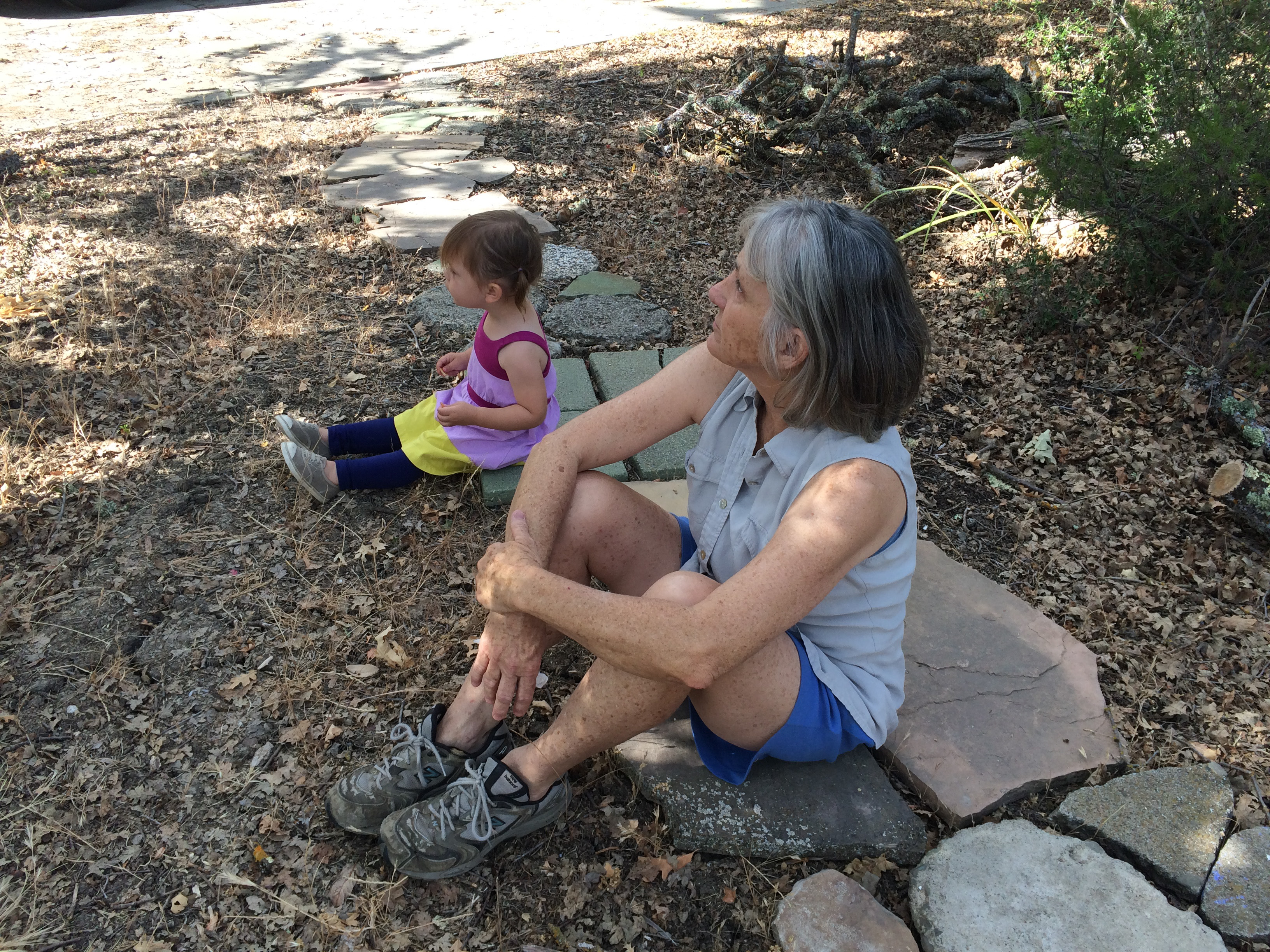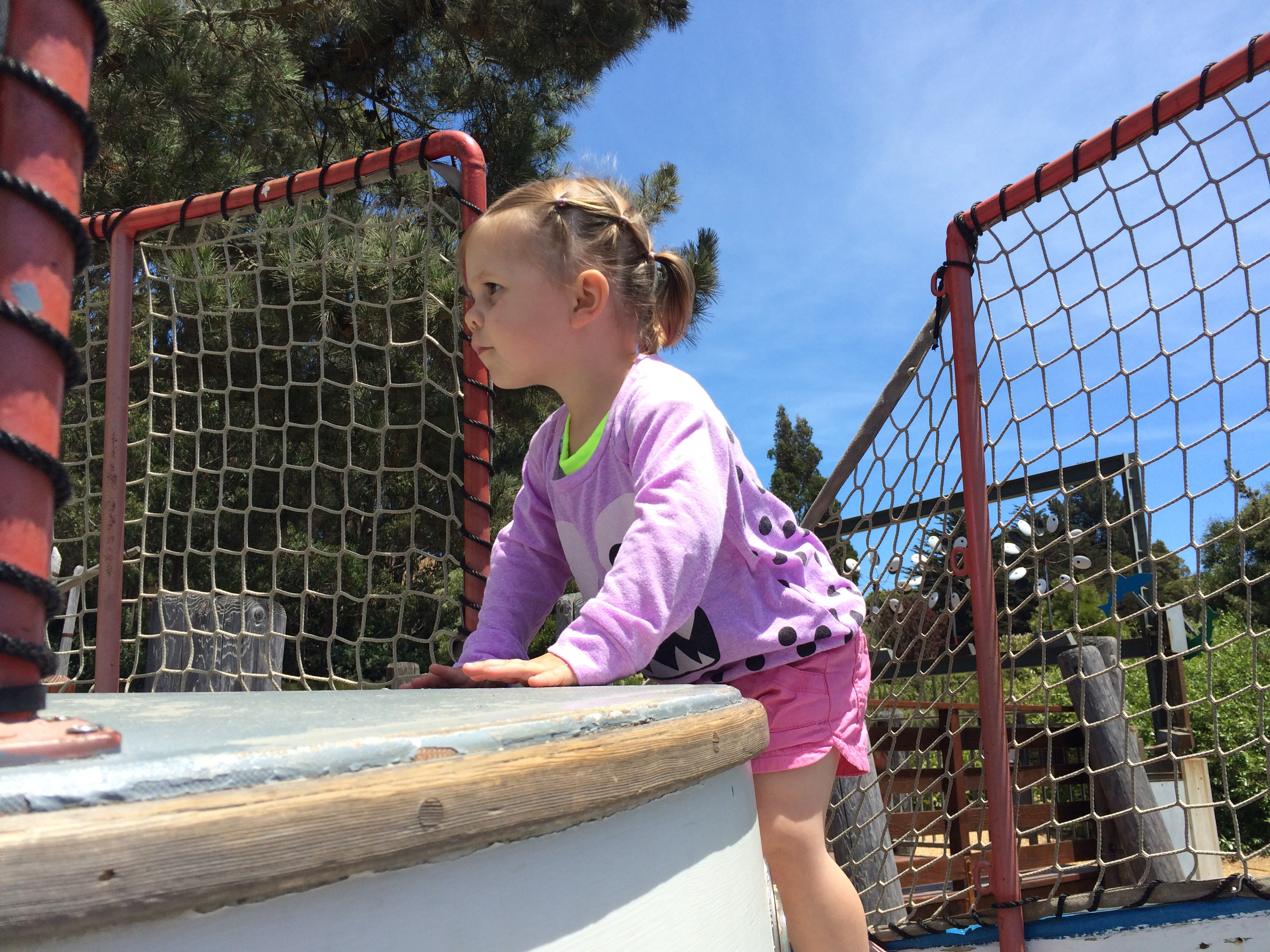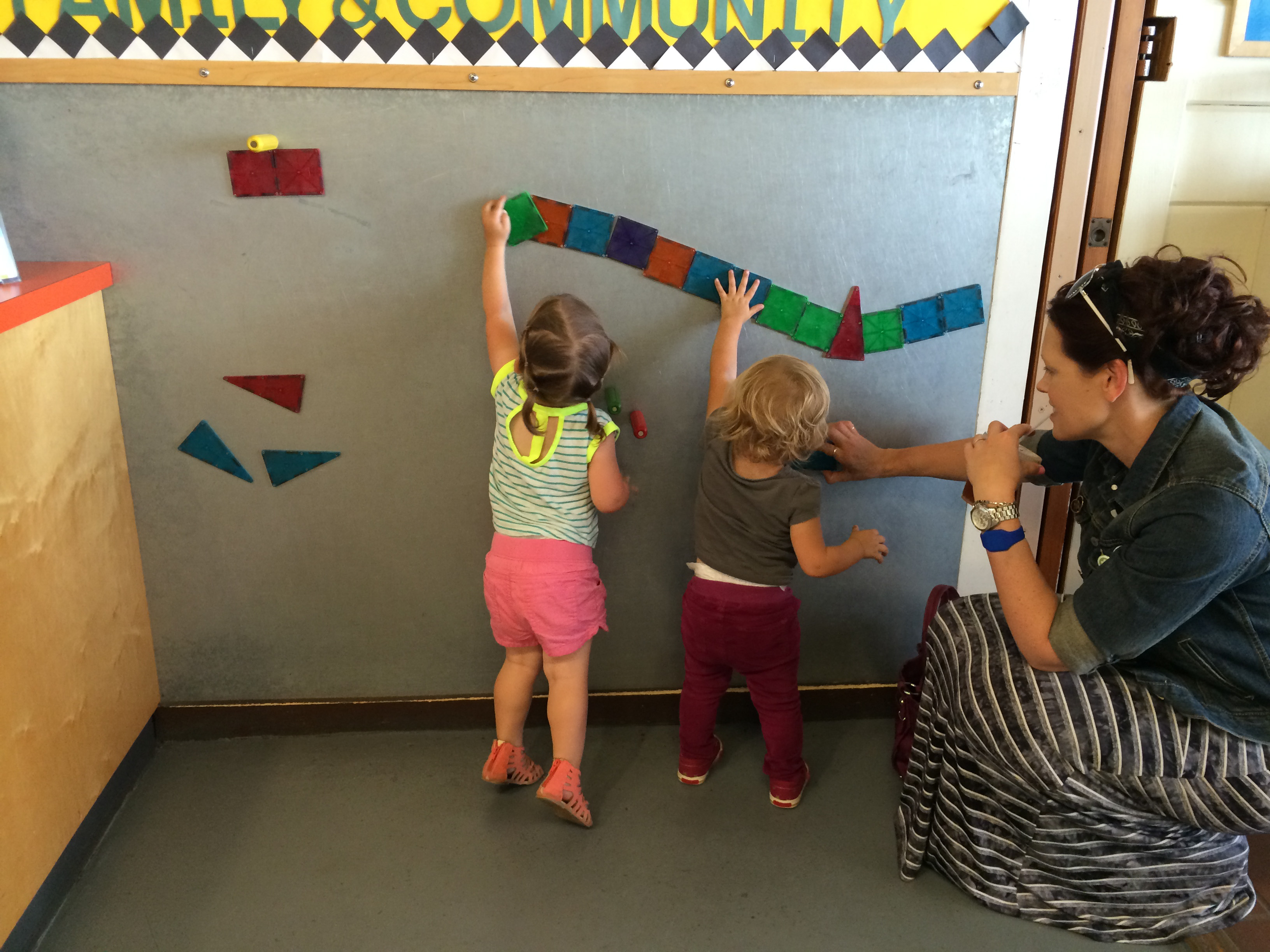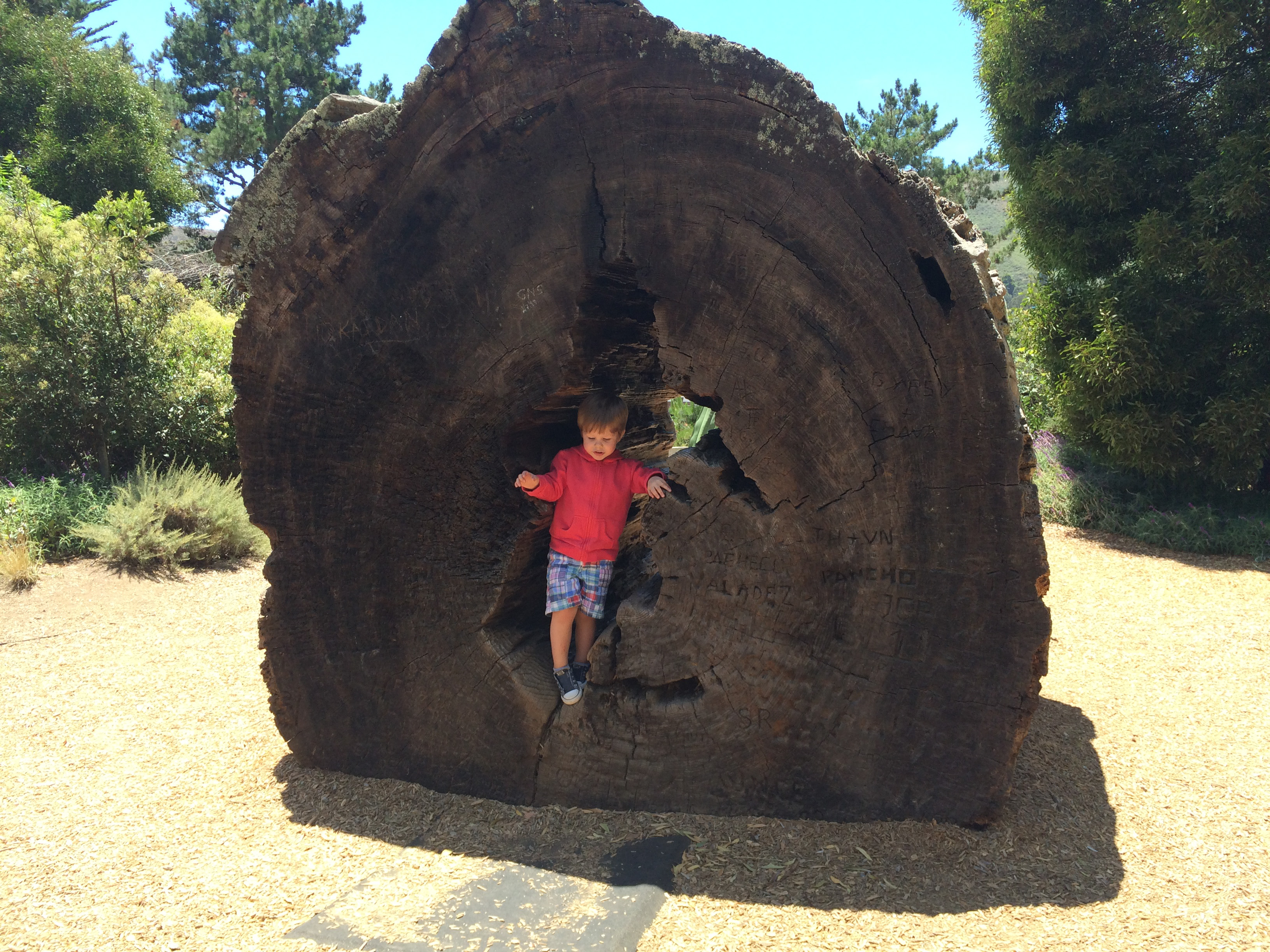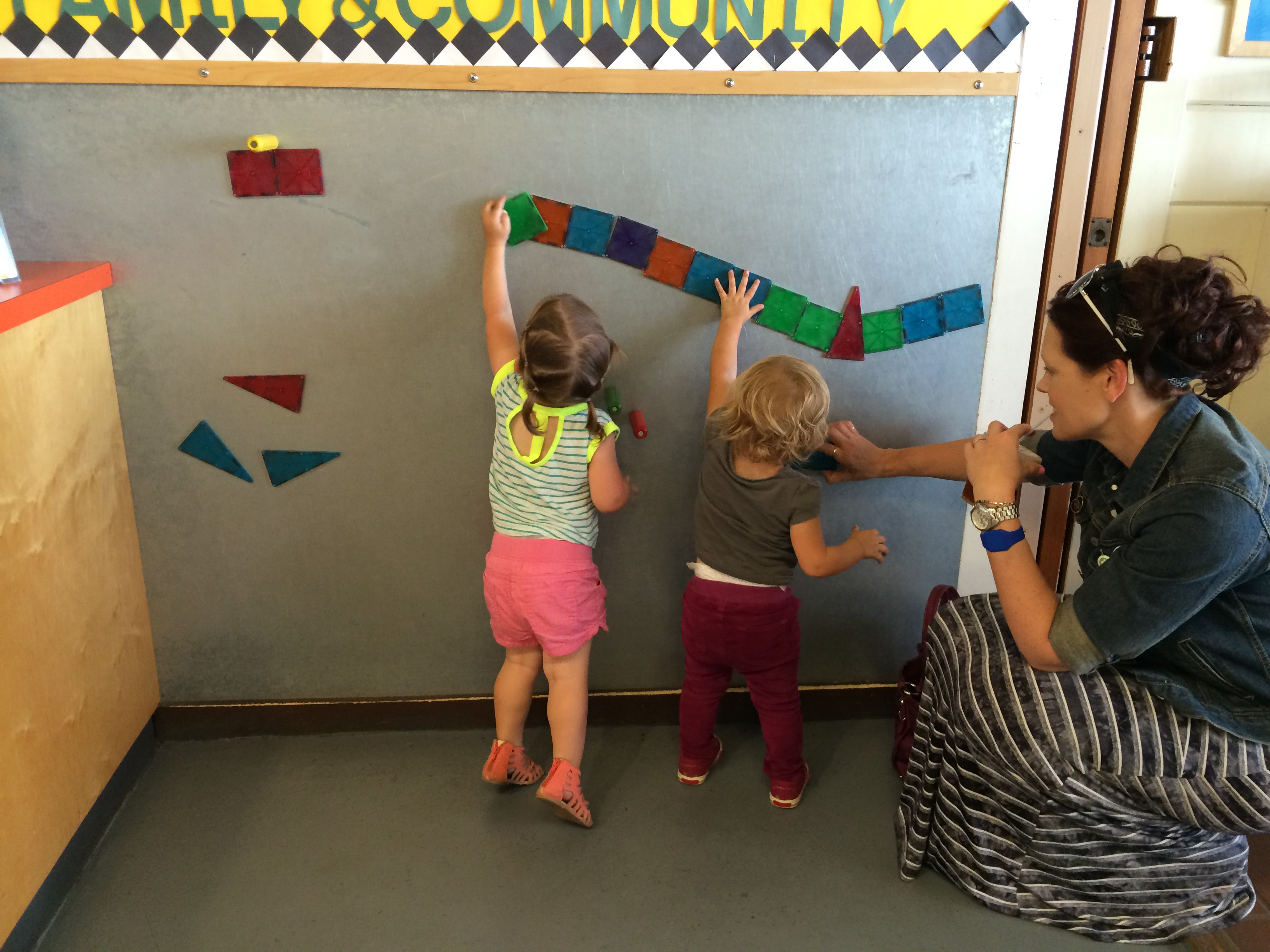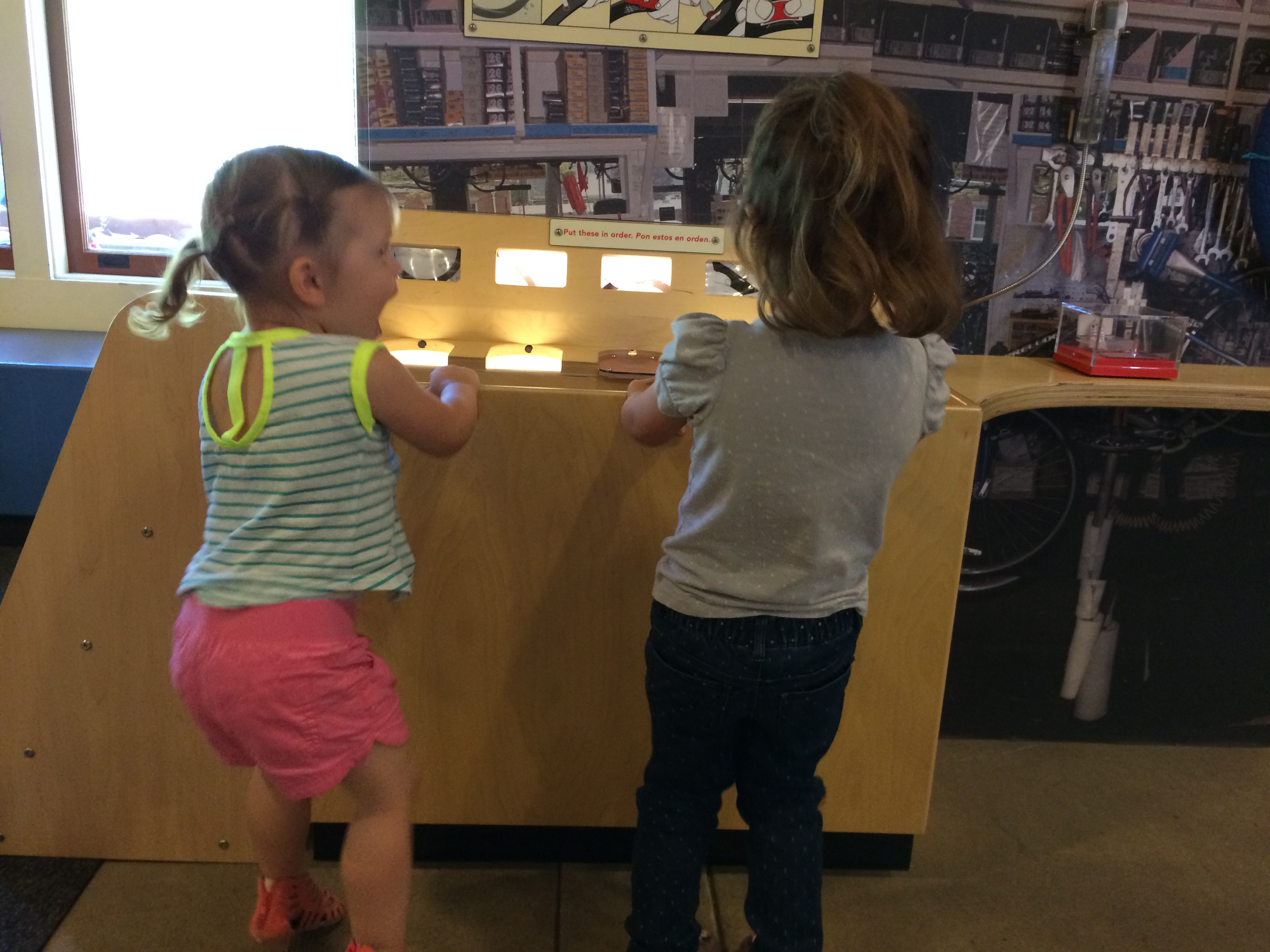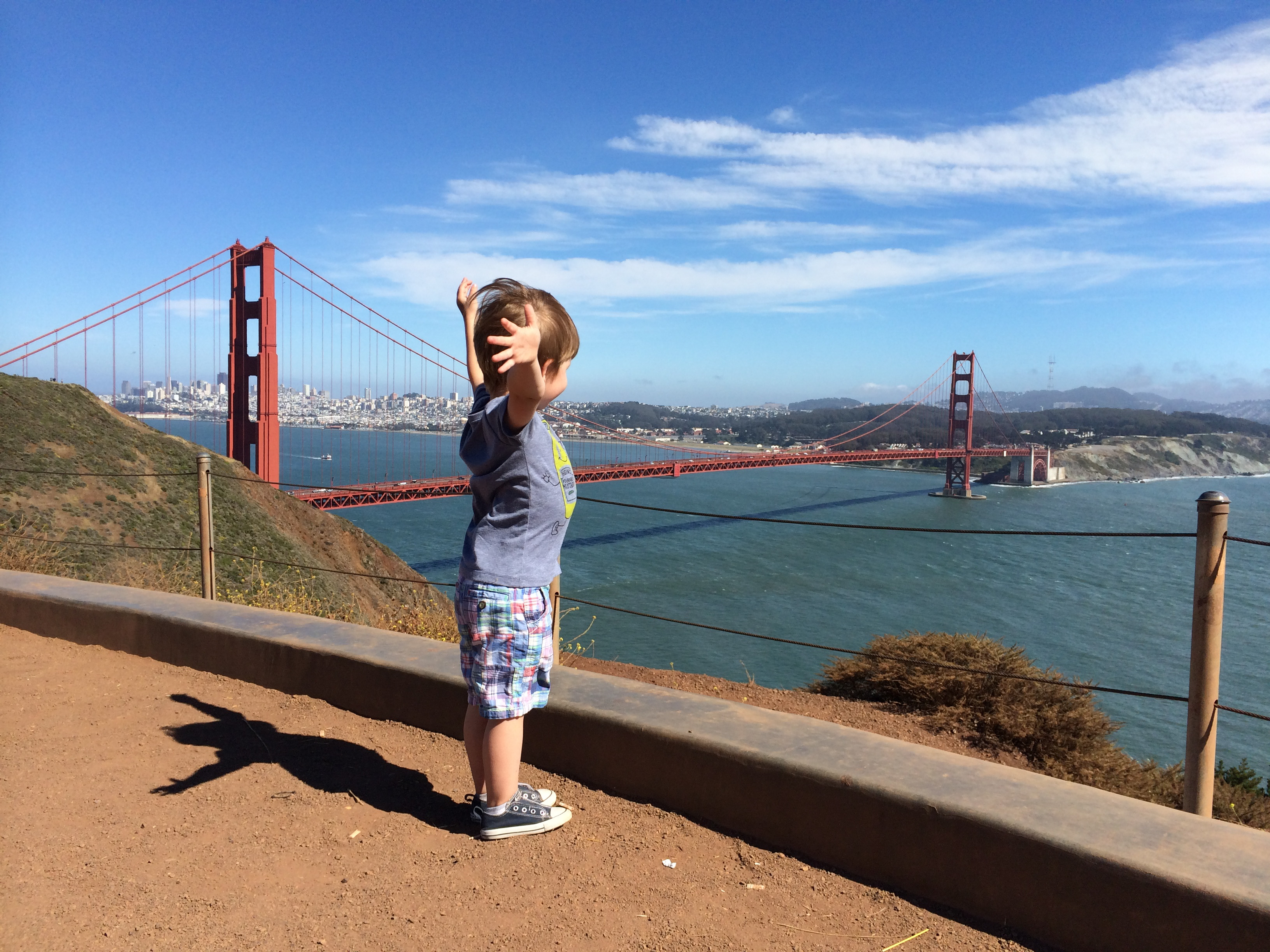 On our way out I wanted to head up to the Marin Headlands because the view is awesome and we were right there.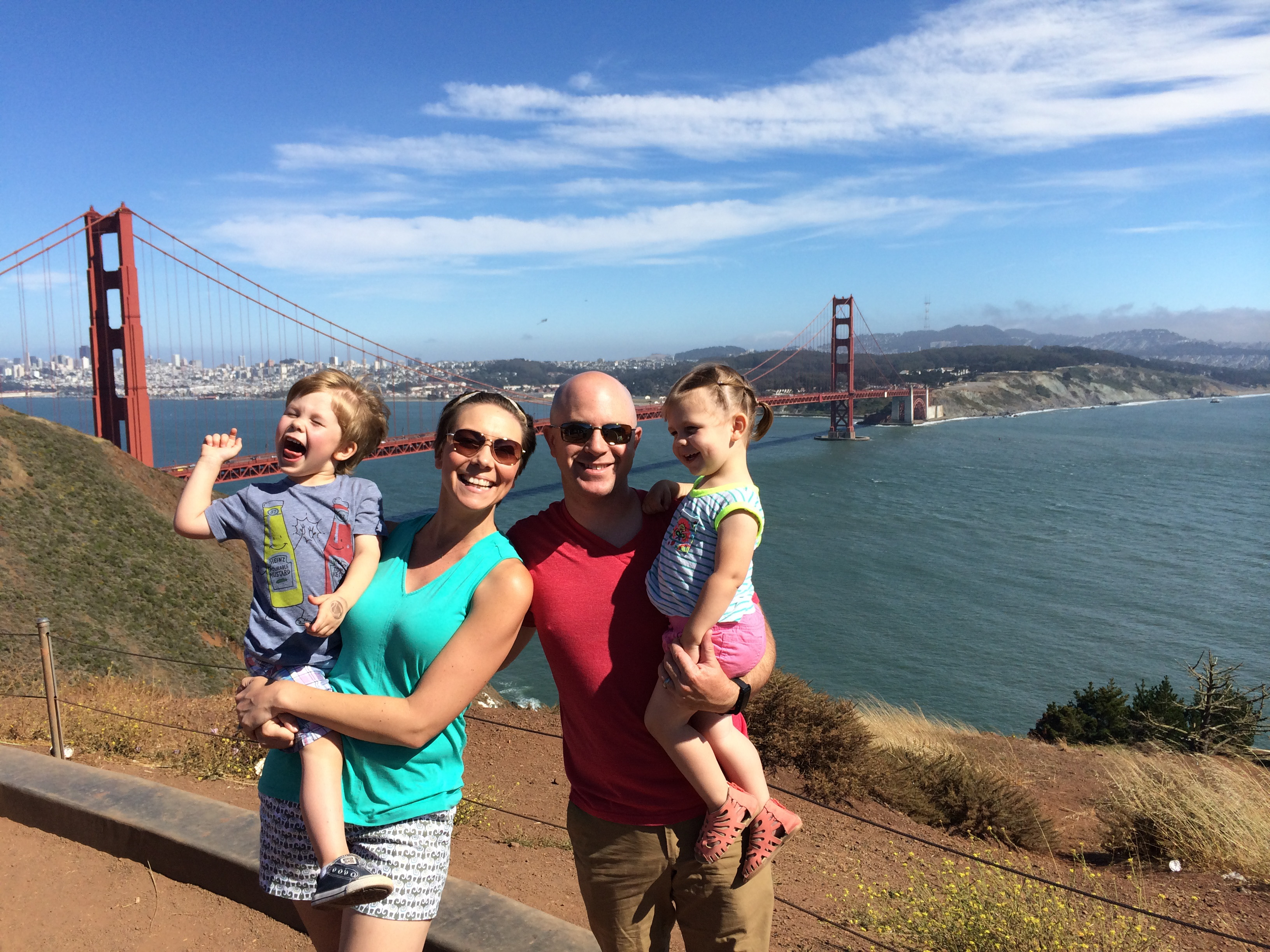 The spot I'm used to stopping, the site of some very old gun placements used to defend the entrance to the bay, was packed with people but we were lucky to find a couple open parking spots just up the road.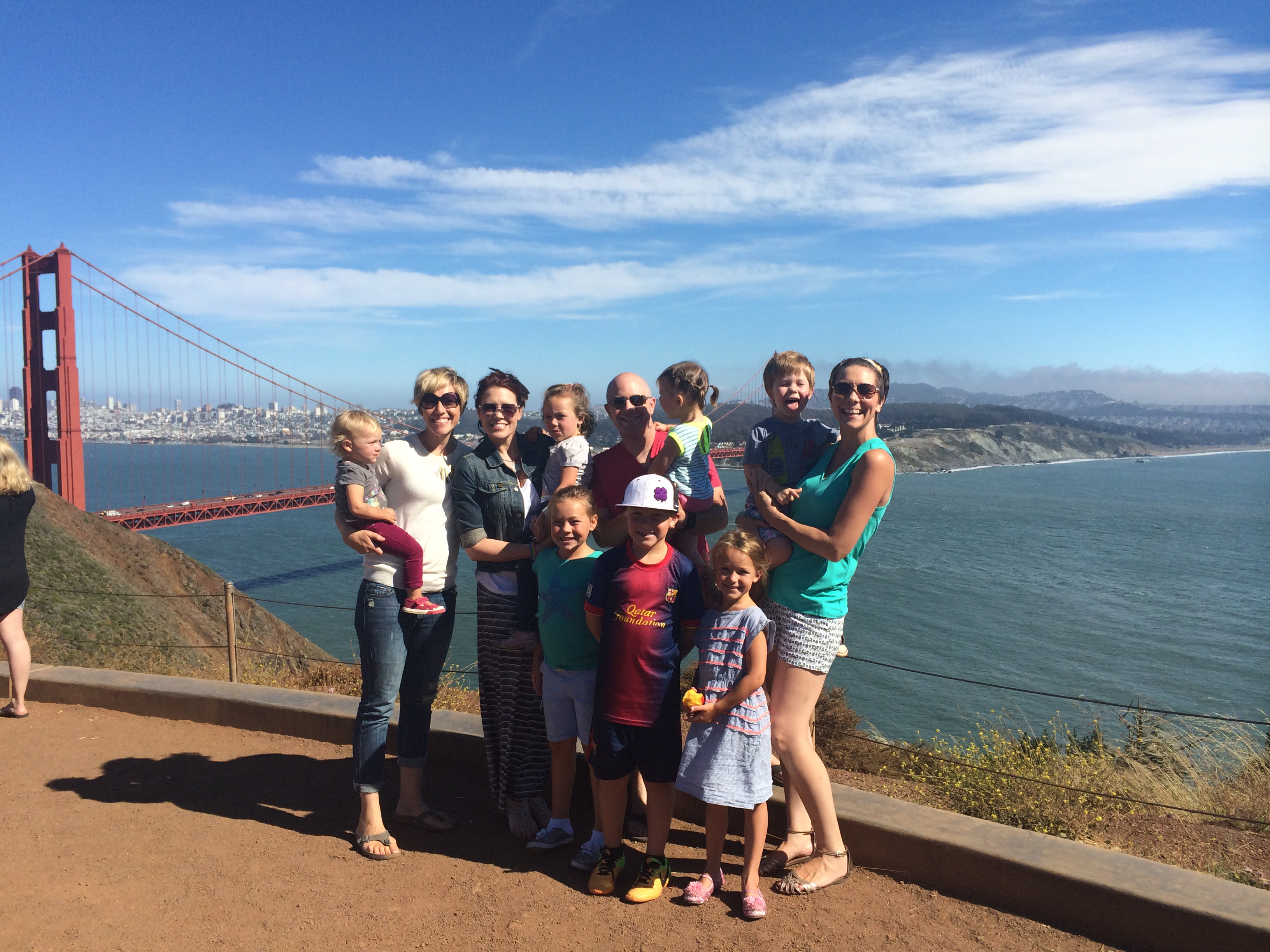 A few group photos were taken and we were on our way home to put our exhuasted kids to bed for naps.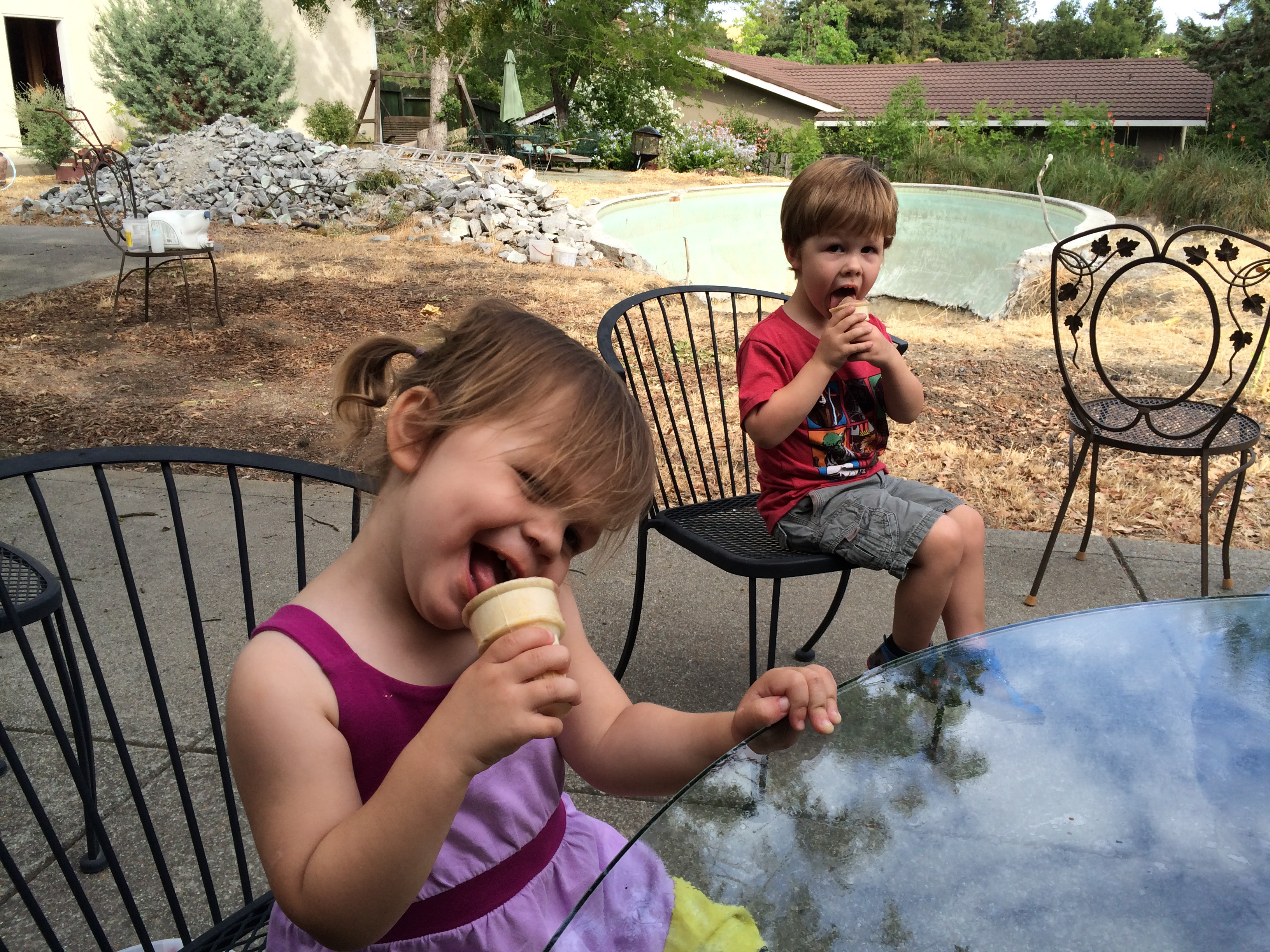 One of the other benefits to visiting my parents (besides, of course, getting to see them) is having sitters handy. Emily and I took advantage of this a couple times, but our big night out was the Friday before we left. Than was able to get some Giants tickets from work so we all went out to SF for dinner and a game.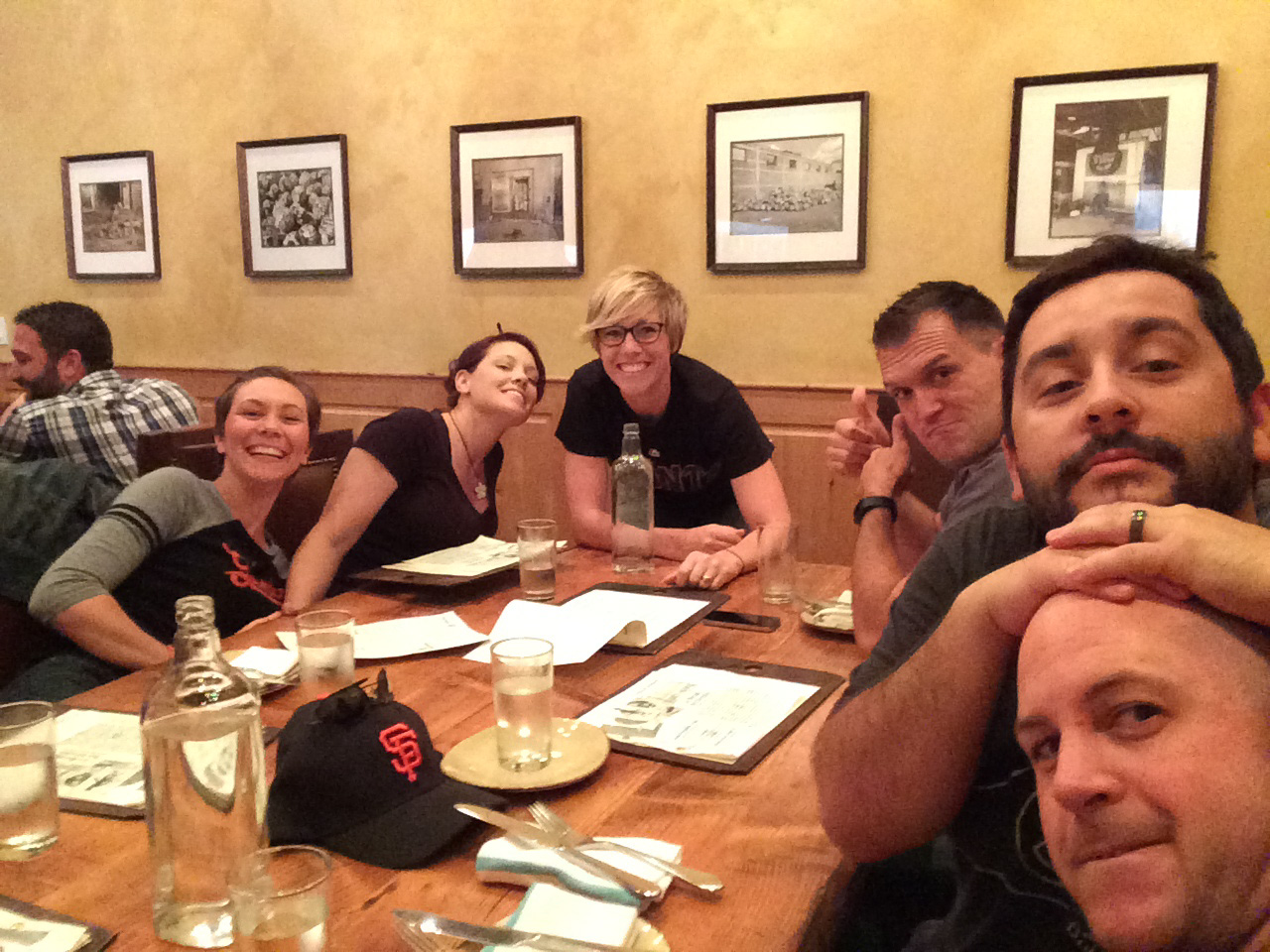 Erin and Rick had to catch their train that night, so they stayed for dinner and a drink then took off for the station.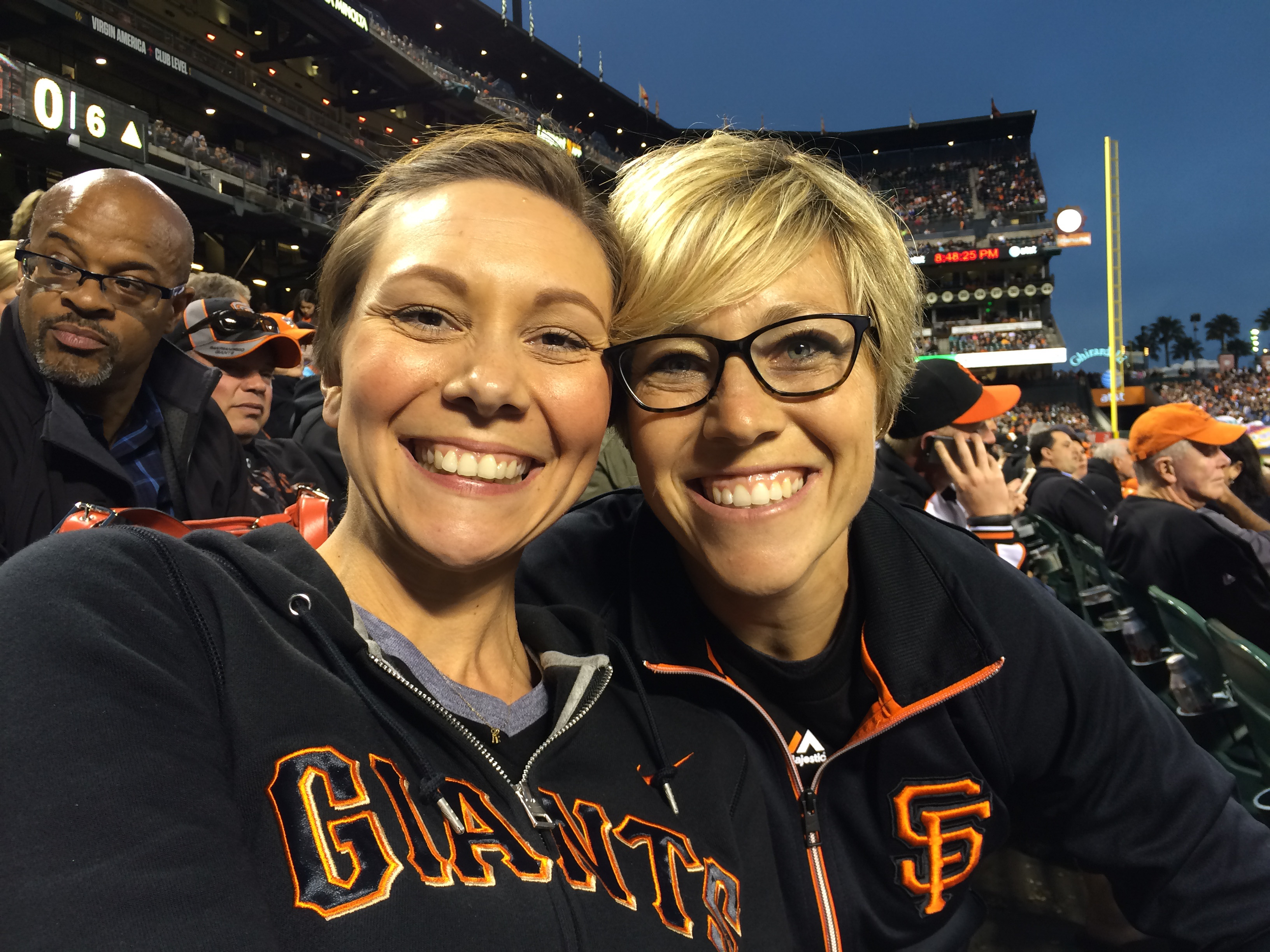 The Giants ended up loosing, but it was still a great night out with everybody.